PARISH RECTOR
We are currently in the search process for a new Rector after the retirement of Mother Cindy Sever in March 2023.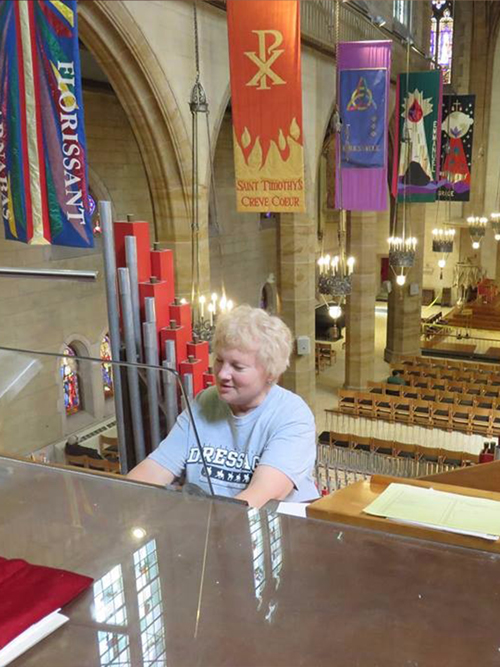 Gay Anderson
ORGANIST/CHOIR DIRECTOR AT ST. PAUL'S CHURCH
St Paul's 38 rank (3 manual) Dial organ enriches worship on Sunday mornings. Our handbell choir, vocal choir and gifted soloists assist worship on most Sunday's during the normal school year. These volunteer musicians bring an array of talents to our worship experience. If you are interested in participating in St. Paul's music program contact our organist Gay Anderson at 618/530-3697 or email [email protected].
Gay holds a Master's degree in Organ Performance from Webster University in St. Louis, Missouri and a Bachelor of Music Education degree with an emphasis in Piano Performance from Greenville College (now Greenville University) in Greenville, Illinois. She studied private organ with Canon Precentor William Partridge at Christ Church Cathedral in St. Louis for 10 years. Private piano professors included Renato Premezzi (retired from Beloit College in Wisconsin), Dr. Richard Straussberg (Ohio Wesleyan in Delaware, Ohio) and Marion Lampe (retired from Southern Illinois University in Edwardsville).
Gay is active in the St. Louis Chapter of the American Guild of Organists, currently serving as Chapter secretary. She is married to attorney Roy Anderson. They have been blessed with two children: son, David (organist/music director St. Peter's UCC in Ferguson, Missouri) and daughter Lauren (3 D graphic artist in Carey, North Carolina). She also is an Equestrian instructor at the family–owned dressage and hunter/jumper stable Brier Bank Farm and operates Livery Haus Music studio, both located in Marine, Illinois.
Spare time interests include antiques, historical building renovations, and playing with their two Jack Russell Hunt Terriers.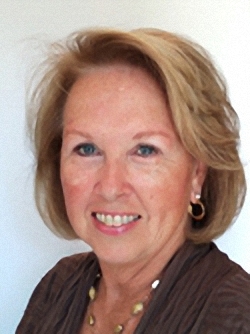 Ann Bowen
OFFICE ASSISTANT
Ann Bowen has served as our Office Assistant since August 1, 2023.
Ann and her husband, Andy, live in Godfrey, IL. Born and raised in Alton, they have also called Cobden and Springfield, IL; Dover, OH; and Mission Viejo, CA home. After attending Illinois State University, Ann was employed as an accountant both in manufacturing and public accounting. Having returned to the Alton area in 2004, she is recently retired from Dennis Rose and Associates, P.C.
Ann enjoys a variety of handcraft hobbies, light gardening and spending time cooking up fun in the kitchen. Her parents, Wiley and Bette Harris, fostered a love of time shared with family. Among many cherished childhood memories are those of family camping vacations with her brother Tom.
She is a member of local P.E.O. Chapter JZ. Having also served on the Illinois State Board (2012-2017), Ann is currently completing service as Chair of the Finance and Audit committee of International Chapter (2017-2023). A member of Godfrey First United Methodist Church, Ann enjoys playing in the bell choir.
Ann enjoys being part of the parish staff and working with the congregation in her role as Office Assistant. Her office hours are Monday through Thursday, 8:00 a.m. to 12:00 noon.