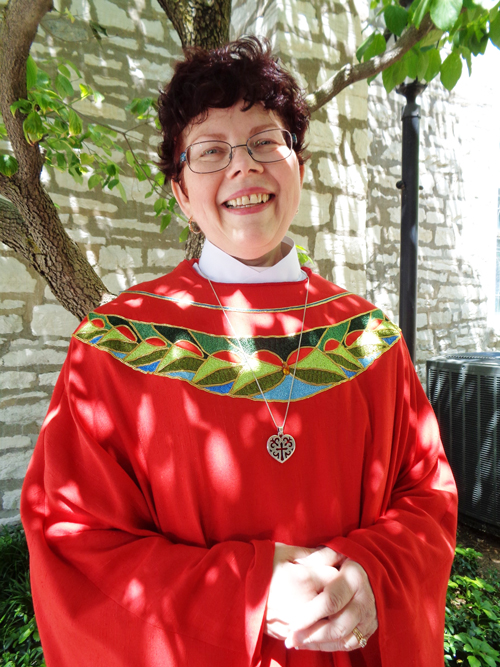 The Rev. Cynthia Sever
PARISH RECTOR
The Rev. Cynthia Sever went to school at the University of Illinois in Champaign-Urbana. Her first career was as a Registered Respiratory Therapist. Her ministry so far encompasses youth ministry, children's ministry, youth and family ministry, hospital chaplaincy, serving as Youth Missioner for the Episcopal Diocese of Rochester, NY, Spiritual Care Coordinator for Hospice of Orleans (County) in Western New York, and general parish ministry.
Jenn Grassle
ADMINISTRATIVE ASSISTANT
Jenn was baptized into the Episcopal Parish of Alton in 1979 and has been involved with the Church since her youth. Prior to her position as EPA's Parish Administrator, she has helped open and run several businesses and has been involved in several non-profit communities around the Riverbend area, such as Grassroots Grocery, Jacoby Arts Center, and Alton Little Theater. She is an artist and volunteer, as well as a mother of 4 that keep her very busy.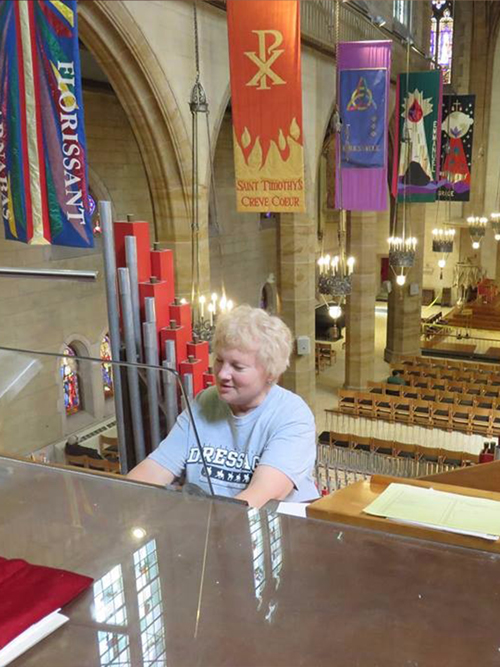 Gay Anderson
ORGANIST/CHOIR DIRECTOR AT ST. PAUL'S CHURCH
Gay holds a Master's degree in Organ Performance from Webster University and a Bachelor of Music Education degree with an emphasis in Piano Performance from Greenville College. She continues organ studies with Canon Precentor Dr. William Partridge at Christ Church Cathedral in St. Louis.
Gay is married to attorney Roy Anderson. They have been blessed with two children; son, David, and daughter, Lauren. Gay is an Equestrian instructor at the family-owned dressage and hunter/jumper stable Brier Bank Farm in Marine.
Gay and Roy enjoy antiques; historical buildings and playing with their two Jack Russell 'hunt' terriers.