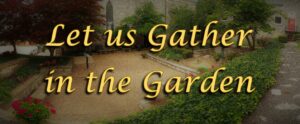 Save the Date…September 19th, 4:30 p.m., for a get-together in our beautiful garden at St Paul's to visit with each other and listen to some music provided by Sean Stone.
10 E 3rd St. Alton, IL 62002
Bring an appetizer, your choice of beverage and lawn chairs. Help pass the word!
Please RSVP to the Office.
618-465-9149